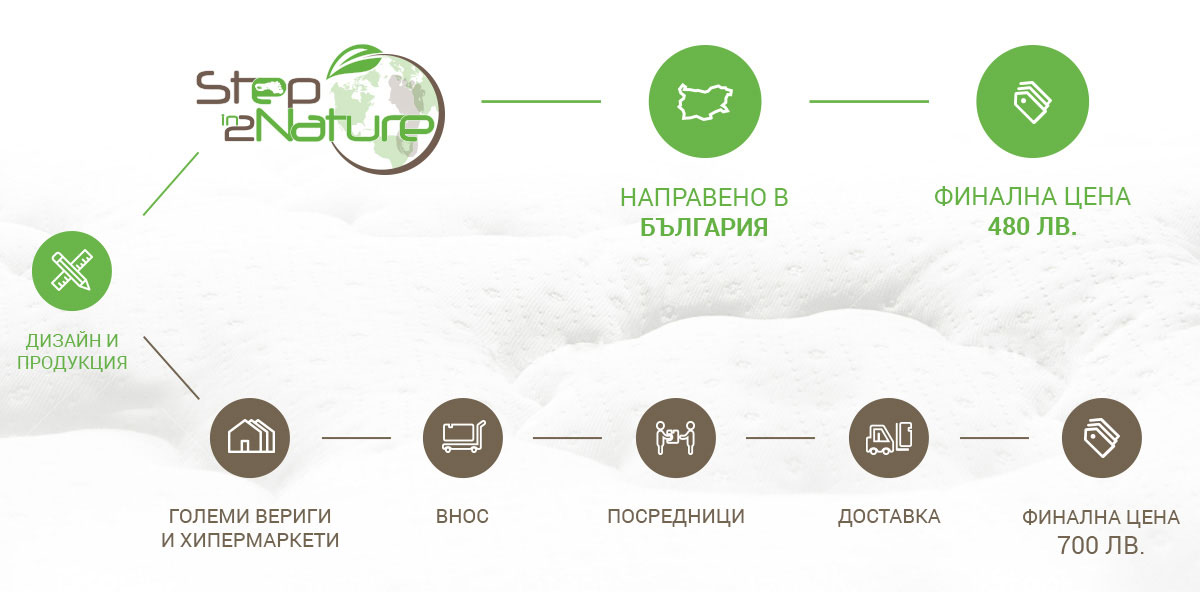 The mattress Stepin2Nature is created, developed and manufactured in Bulgaria and we transport it directly from our factory to you.
The idea is to put in it the best and most innovative products, without spending money on expensive marketing and TV commercials, without mediation of hypermarkets and distributors, without commissions for traders.
So you get the best product, the perfect mattress at fair price.
We work exclusively with partners who share our philosophy for better life for all of us, for better and healthier planet.